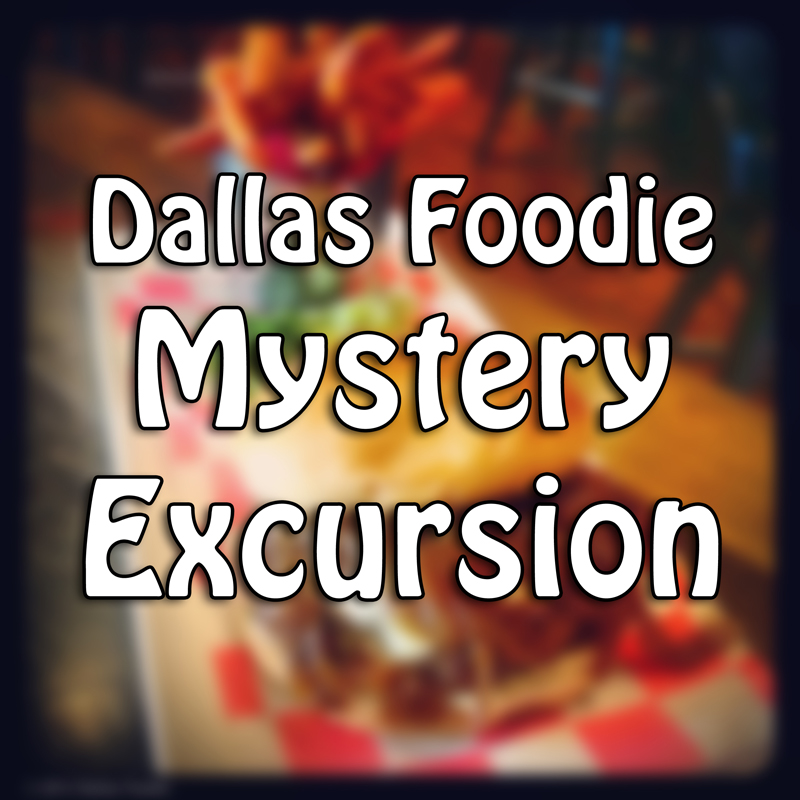 10:00AM – 1:00PM on Wednesday, July 24, 2013
SECRET LOCATION (will be sent to those who RSVP)
In Dallas we have a ridiculous foodie experience that only happens during this time period, and it would be a lot more fun if a small group of Dallas foodies would like to join me. I can practically guarantee you that we will eat some of the best foods you've ever eatten in your entire life. Bring a camera because your friends will be so jealous they'll be drooling on their screens and asking you to bring them some. This is partly why I can't reveal exactly where we are going, so our meeting location will only be sent to the 10 people who
RSVP at this link
.
Here are some hints:
This excursion is entirely in the city of Dallas
We will not be leaving our destinaton to drive anywhere, but we may wander around the area a bit
This is not a vegatarian-friendly experience
The food is not expensive (under $20)
To fully enjoy this excursion you should be available for the full time period of 10:00AM -1:00PM
on Wednesday, July 24, 2013. This experience might even be worth taking off a half day from your office job!
Some things that will make your experience more enjoyable:
Money to buy your own food
A camera to prove you were there
A folding chair (ex. camping chair)
Bottled beverages (alcohol is probably a no-no)
Foodie stories
A sense of adventure
TIP: If you don't want to miss out on awesome Dallas foodie news and experiences like this, you should sign up your email address for my "Free Blog Updates"on this page.